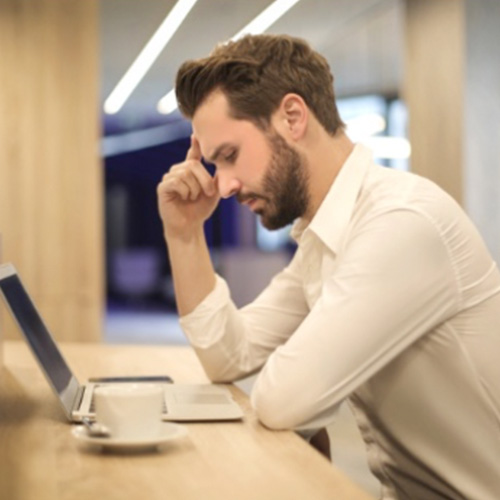 If you run a business, try this exercise. First, write down what you think is the single biggest problem in your business. Then ask the key people in your company to do the same. Try to include input from all areas of operations sales, manufacturing, personnel, purchasing, shipping, and finance. The number of inputs will depend on the type and size of your business, but make sure you cover everything from internal operations to relationships with customers.
Then compare the answers. You might find that one common theme emerges, or you might find some issues that you weren't aware of. There might be a problem with your suppliers, or it might be a problem in closing sales. It could be an internal problem in meeting orders, or a shortage of suitable employees. Perhaps it's a financial problem, such as finding financing or collecting payments. Sometimes there's a frequent source of customer complaints.
Why focus on problems? Why focus on your problems instead of looking at what's working well? Because directly or indirectly, problems translate into dissatisfied customers, higher costs, lower sales, and reduced profits. It's usually true that it costs more to fix something that's wrong than to do it right in the first place.
Once you have your list of problems, call together the group that provided input. Discuss the results and how to solve the most important problem or problems. It doesn't have to become a big bureaucratic exercise. By the end of the meeting you should have fleshed out the issues and decided on a course of action.
Sometimes just the internal communication at the meeting will help to resolve issues. Often the true nature of a problem will change or become clearer as it is discussed. Make sure you involve key managers from all parts of your business, though. The different perspectives will help you reach a better solution. Also, the joint problem solving will make your staff feel appreciated and part of a team. But the best result of all is that your business will have recognized and addressed some of its biggest problems.