Tax Resources
Important IRS deadlines and other reminders to help you get the most out of your Eagle View e-filing solution.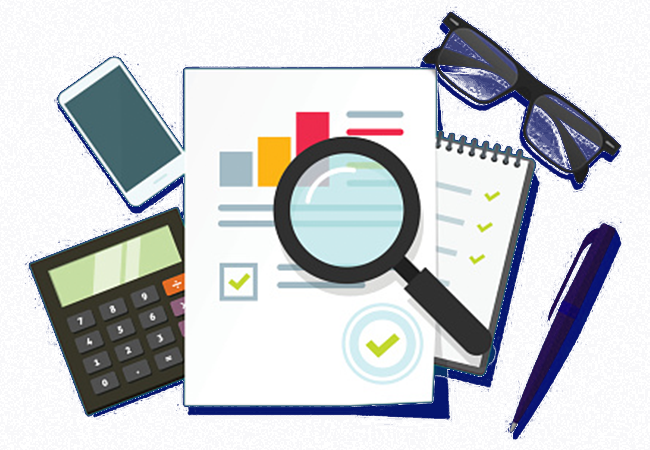 New!

IRS Changes Mailing Address for Forms 8809 -- Faxes no longer accepted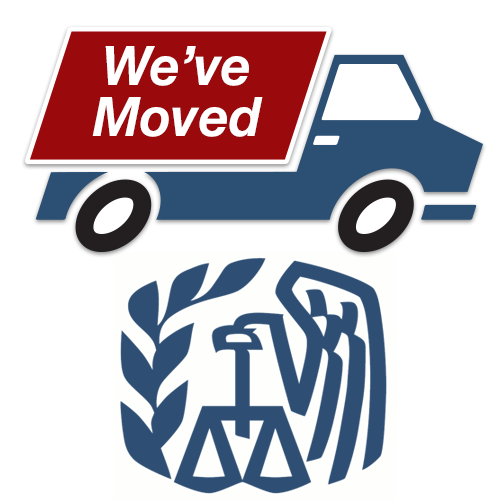 If youre filing a paper Form 8809 Application for Extension of Time to File Information Returns you may want to check that you're sending it to the correct address. Those forms are not processed by the Internal Revenue Service Centerin Ogden, Utah. Faxes will no longer be accepted.
The new mailing address is:
Department of the Treasury
Internal Revenue Service Center
Ogden, UT 84201-0209
Extensions are granted by the IRS for very specific reasons. For more detail read instructions for Form 8809 online.
Posted: Monday 8th of January, 2018
New!

IRS Extends Due Date for Employers and Providers to Issue Health Coverage Forms to Individuals in 2018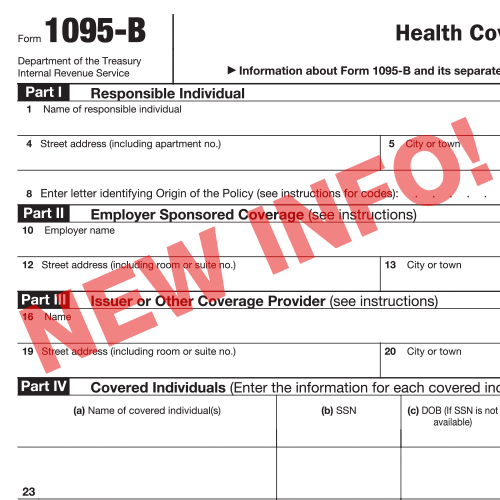 NEW! Insurers, self-insuring employers, other coverage providers, and applicable large employers now have until March 2, 2018, to provide Forms 1095-B or 1095-C to individuals, which is a 30-day extension from the original due date of Jan. 31.
This 30-day extension is automatic. Employers and providers don't have to request it. The due dates for filing 2017 information returns with the IRS are not extended. Learn more about the ACA Filing Deadline Extension
2018 Dates:
NEW! March 2, 2018 - Deadline to distribute ACA reporting forms to employees and covered individuals
February 28, 2018 - Deadline to file ACA reporting forms by paper with the IRS
March 31, 2018 - Deadline to file ACA reporting forms electornically with the IRS
Posted: Friday 22nd of December, 2017
Form 1099 - 2018 Deadline: January 31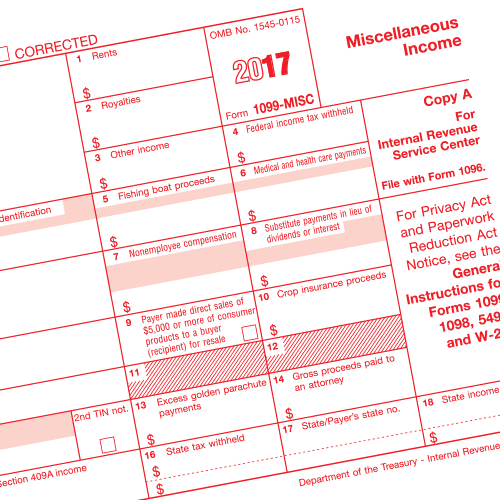 New filing date. Form 1099-MISC is now required to be filed on or before January 31, 2018, when you are reporting nonemployee compensation payments in box 7. Otherwise, file by February 28, 2018, if you are not reporting data in box 7. The due dates for furnishing payee statements remain the same. There is no change to due dates for recipient copies.
Posted: Wednesday 15th of November, 2017
W-2 Filing Deadline: January 31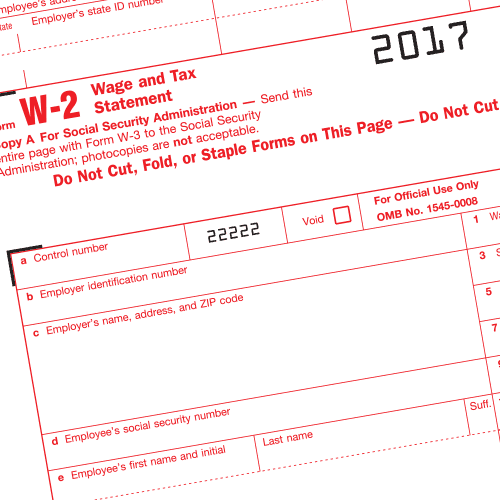 2017 forms must be filed with the SSA by January 31, 2018 regardless if using paper or filing online.
E-file date was January 31

last year.
Posted: Wednesday 15th of November, 2017
W-2 Extensions - What's New?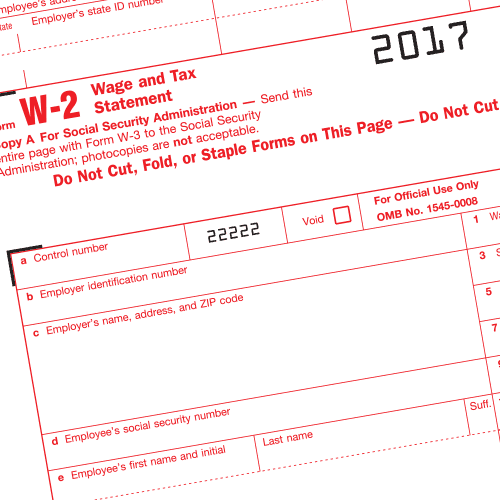 Extensions to file with the SSA are not automatic.
One 30-day extension may be requested.
Application Form 8809 must be used, including a detailed explanation on why additional time is needed.
IRS only will grant extension in cases of extraordinary circumstances or catastrophe.
This does not affect extensions to furnish W-2 forms to employees.
Posted: Wednesday 15th of November, 2017
Reminders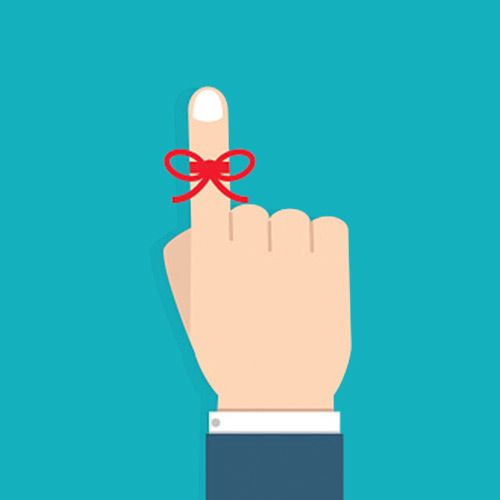 Due date for certain statements sent to recipients. The due date for furnishing statements to recipients for Forms 1099-B, 1099-S, and 1099-MISC (if amounts are reported in box 8 or 14) is February 15, 2018. This also applies to statements furnished as part of a consolidated reporting statement. See the Guide to Information Returns for due dates for all returns.
Posted: Wednesday 15th of November, 2017
Printing and Mailing Deadline
In order for us to print and guarantee mailing your forms by the January 31st deadline, you must complete your order no later than Midnight (PST) January 30th. Orders placed after Midnight (PST) January 30th are not guaranteed to be printed and/or mailed by the January 31st deadline.
Posted: Wednesday 15th of November, 2017
Support for SSN Masking
IRS Notice 2009-93 allows filers to mask Social Security Numbers on paper payee statements. We are pleased to announce that SSN Masking will be incorporated into its service.
The SSN Masking feature prevents companies from exposing themselves to unnecessary risks and liability. With the IRS's approval of SSN Masking, the responsibility to protect the security and identity of recipients now falls onto the companies that send out statements that include social security numbers. IRS Notice 2009-93: Truncating Social Security Numbers on Paper Payee Statements
There are 3 requirements that must be satisfied in order for a filer to mask TINs:
The identifying number is a social security number, IRS individual taxpayer identification number, or IRS adoption taxpayer identification number.
The identifying number is truncated by replacing the first five digits of the nine-digit number with asterisks or Xs (for example, a social security number 123-45-6789 would appear on the paper payee statement as ***-**-6789 or XXX-XX-6789).
The truncated identifying number appears on a paper payee statement (including substitute and composite substitute statements) in the Form 1098 series, Form 1099 series, or Form 5498 series for calendar year 2009 or 2010.
Posted: Wednesday 15th of November, 2017
ACA Survival Kit: Forms, Deadlines & Chamomile Tea
With all the news around health care and the ACA coming out of Washington these days, it can be easy to find yourself stressing about how that will affect you and your clients this tax season. You've got enough to worry about so we're here to help provide you with a calm and stress-free survival kit to the ACA reporting this year.
So sit back, sip that chamomile tea, and let us guide you in a relaxed tone about what to expect this tax season for ACA.
Posted: Monday 20th of November, 2017
Unwrapping the Boxes of the 1099-MISC
There's lots of boxes that make up the 1099-MISC. Check out the classifications for each box so you can accurately allocate totals for each box. Enjoy!
Box 1: Rents
Enter amounts of $600 or more for all types of rents, such as any of the following:
Posted: Monday 20th of November, 2017
Avoid Getting Sacked by Preparer Penalties!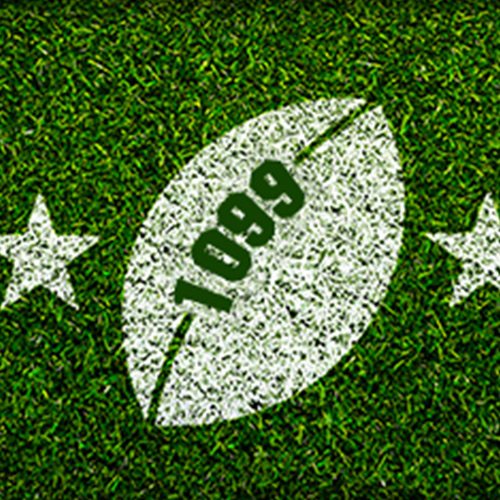 It's that time of year again football and taxes. As the January 31st deadline for W-2 and certain 1099 forms approaches, so do the penalties.
All in an effort to minimize filing fraudsters, the IRS has accelerated major information form filing deadlines. We've got the information you need to stay in the pocket and prevent yourself from getting sacked by the IRS as they have drastically increased preparer penalties for untimely or inaccurate 1099, 1098, W-2, and W-2G form filing.
Posted: Monday 20th of November, 2017
I've got 99 Problems but a 1099 Ain't One!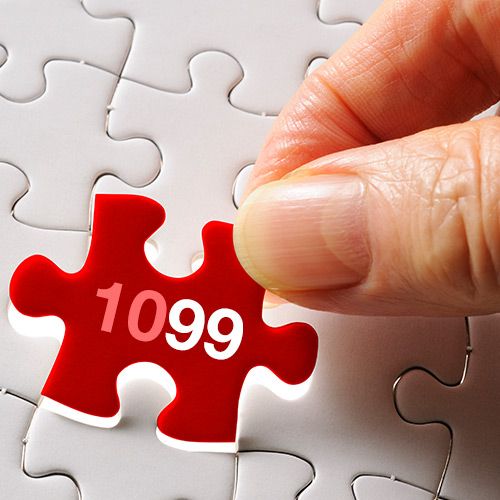 An accountant's job can be a stressful especially in the height of the tax season. There's a hundred things that can go wrong, but we're here to make at least one of those things go right your 1099 filing.
There's more than one 1099 form out there and the deadlines vary. Here's your guide to help avoid 5 of the most common 1099 mistakes.
While reading this article, if you are a traditional software and paper forms filer, beware of the pitfalls and be certain to consider the assistance you can receive from online filing solutions like Eagle View.
Posted: Monday 20th of November, 2017
Credit Card Transactions Could Pose Audit Risk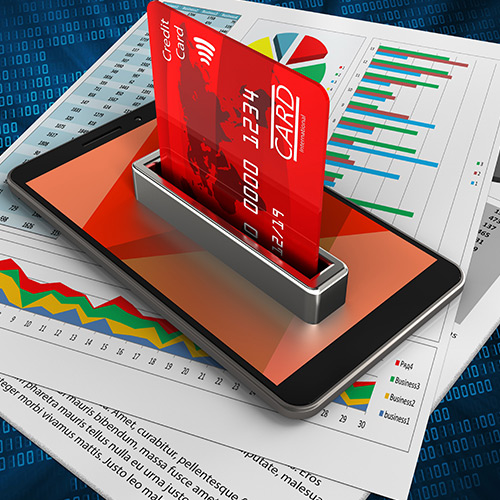 Small business owners beware: the IRS may more closely scrutinize reporting of credit card transactions after it was criticized for lax enforcement.
The IRS' overseer, the Treasury Inspector General for Tax Administration (TIGTA), recently said the IRS had been missing opportunities to audit tax returns that had large discrepancies between income and the card payments reported on Forms 1099-K.
This means small businesses that accept credit, debit or gift card payments can expect to draw the attention of IRS auditors if there are material differences between what is reported on their tax returns and what is on their 1099-Ks.
Posted: Monday 20th of November, 2017
16 Reasons To Make the Right Choice in January
It's true. Accountants and tax preparers work their tails off and at this time of year there's hardly any rest until the end of the tax season. Anyone wanting to save themselves some time and money is probably looking for online solutions for their 1099 or W-2 information returns. Here are 16 great reasons to e-file this January
Posted: Tuesday 9th of January, 2018
This material may not be published, rewritten or redistributed without permission, except as noted here. This site includes, or may include, links to third party Internet Websites controlled and maintained by others. When accessing these links the user leaves this site. These links are included solely for the convenience of users and their presence does not constitute any endorsement of the Websites linked or referred to nor does Tenenz, Inc. have any control over, or responsibility for, the content of any such Websites. All rights reserved.